[ad_1]

The Masked Singer revealed Chris Jerico was behind Bride during comedy night. The contestant says the show was easier than Dancing With The Stars.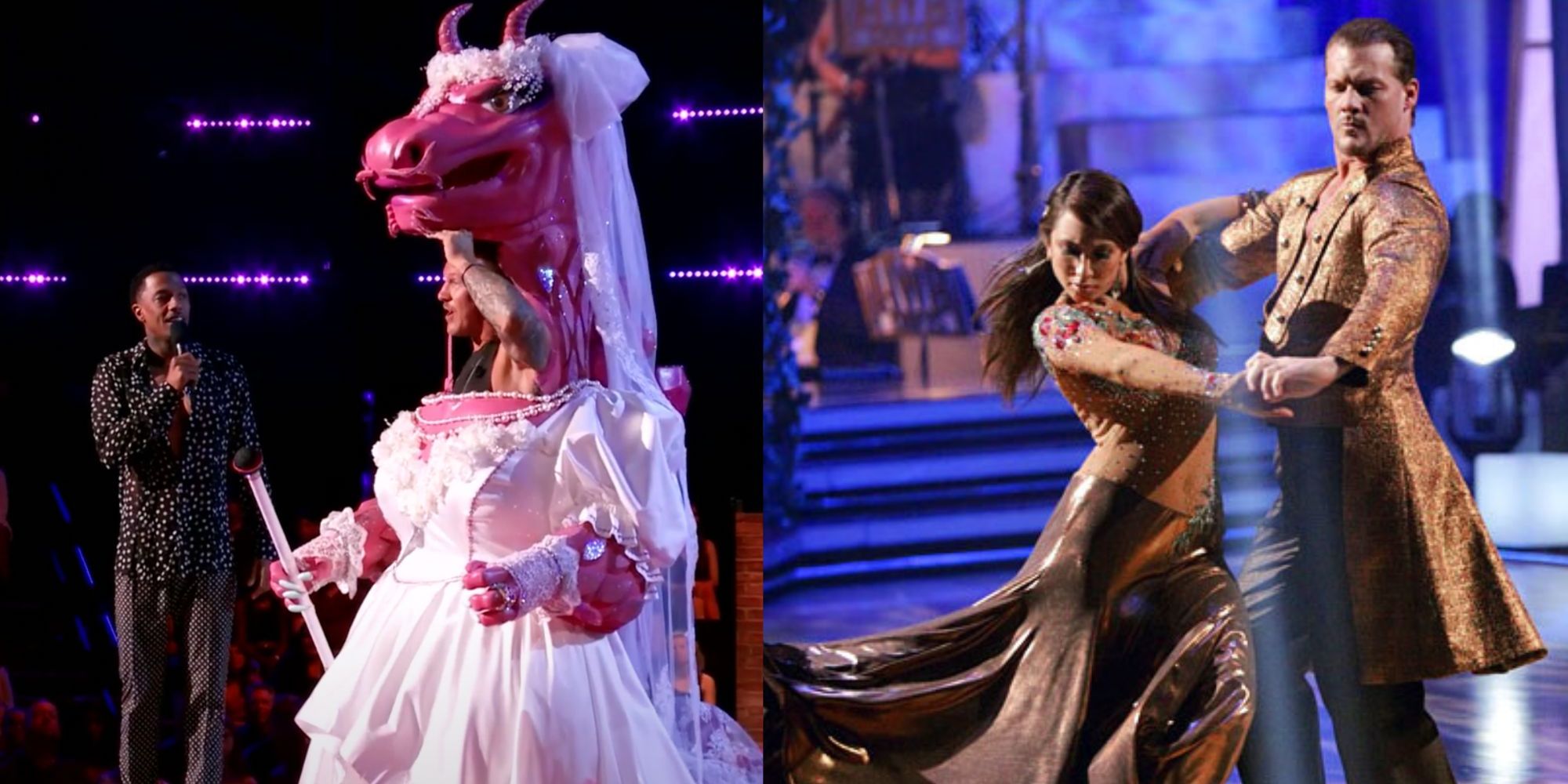 Chris Jericho was under the Bride costume on The Masked Singer, and the AEW wrestler says his experience was much easier than when he was on Dancing With The Stars. Bride debuted during Hall of Fame Night and beat Gopher and Venus Fly Trap, securing himself a spot in the next round. Unfortunately, he was defeated by Snowstorm, who fans believe is stand-up comedian Nikki Glaser. Chris also competed in DWTS season 12 and was partnered with Cheryl Burke, who announced in October she is leaving the show. The pair made it to week 6 but were eliminated after their Tango.
Chris had a lot of fun as Bride on The Masked Singer and admitted it was much easier than his time on DWTS. In an exit interview with Entertainment Weekly, Chris said, "I did Dancing With the Stars about 10 years ago, and that was really hard. And then doing Masked Singer was so much easier in a lot of ways." Even though he was only on the singing competition show for a short time, he says he had a lot of fun. He was pretty upset that he didn't get to stay on the series longer because he had a lot of songs he still wanted to perform. However, he also revealed The Masked Singer comes with its challenges. Fans only saw Chris in his Bride costume twice, but he spent a lot of time in rehearsals that weren't filmed for the show.
Related:The Masked Singer: Bride Identity Prediction & Clues
Chris Jericho Doesn't Want To Give Up The Masked Singer Bride Costume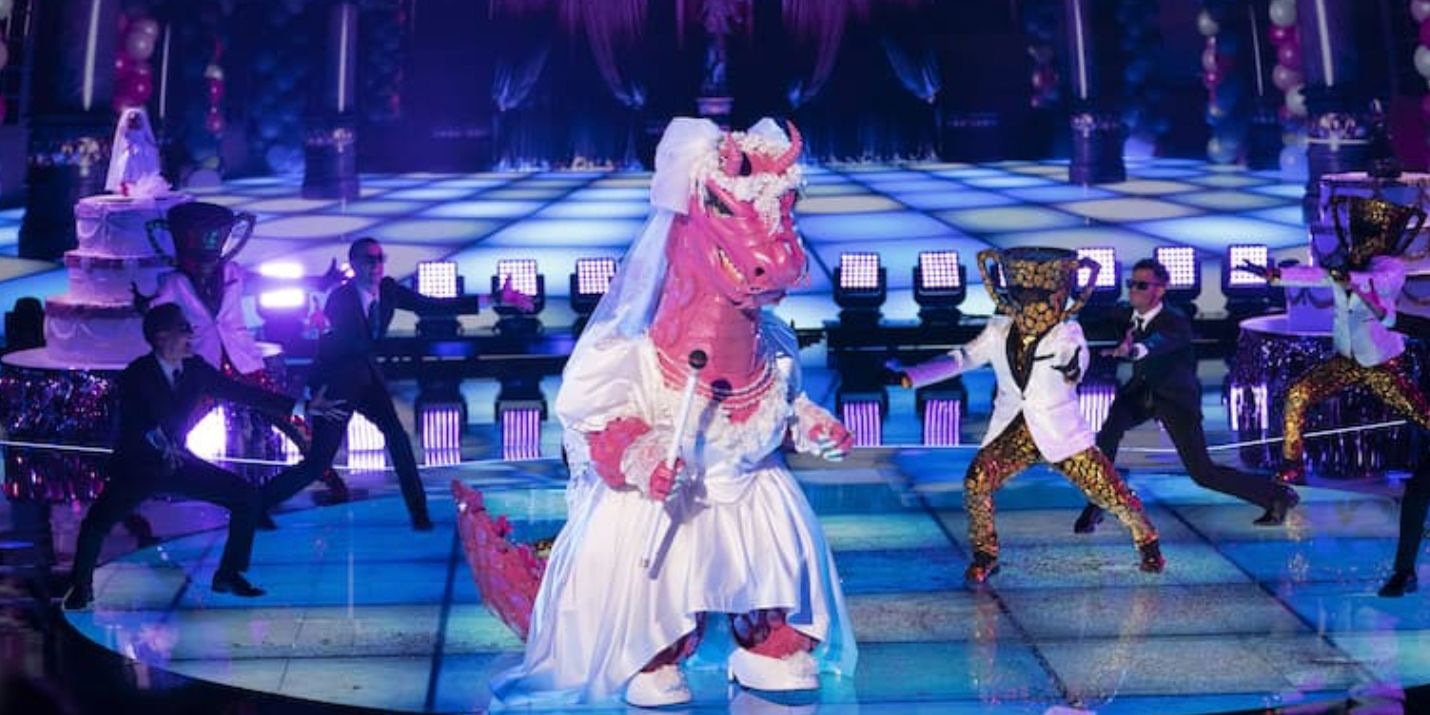 In his interview, Chris said he feels connected to his The Masked Singer costume and doesn't want to part with it. He also hinted he might return to Bride someday. This could happen if he makes a surprise appearance in his costume on a future season of the show or if The Masked Singer does another tour and Chris appears as Bride during one of the shows. When the star did DWTS, he revealed he had turned it down several times before because he knew the experience would be challenging. He later revealed it was one of the hardest experiences of his life. Though, Chris admits he did pretty well on DWTS because he had choreography experience from his wrestling career.
It's no surprise the star had an easier time on The Masked Singer. The show is a lot more light-hearted, and their ability to remain on the show doesn't necessarily count on talent or training. The panelists are also not on the show to critique contestants and offer feedback but to guess who is behind the costume. Even if they guess correctly, it doesn't guarantee the contestant will be eliminated. On DWTS, contestants go through weeks of intense training and have to impress judges and fans voting from home in order to stay on the show. The show takes an emotional and physical toll on their bodies, and most celebrities are exhausted and drained by the time the season is over.
However, The Masked Singer is not easy, especially for celebrities with complicated costumes. Earlier in season 8, William Shatner admitted he couldn't hear in his costume, and many other contestants have said they struggled to see. During The Masked Singer season 2, Michelle Williams was injured during rehearsals when a smoke machine short-circuited and shocked her. Last season, there was an incident when Teyana Taylor couldn't breathe in her Firefly costume and had to be escorted off-stage before returning to do her performance. Luckily for most contestants, like Chris, The Masked Singer was a smooth and light-hearted experience with a lot less pressure than DWTS.
Next: Who Will Compete Against Bride On The Masked Singer Comedy Roast Night
The Masked Singer airs Wednesdays at 8pm EST on Fox.
Source: Entertainment Weekly
[ad_2]

Source link