[ad_1]

Spoilers for Yellowstone season 5, episode 1, "One Hundred Years is Nothing" below!
Yellowstone star Gil Birmingham recently explained how John Dutton as governor of Montana hurts Chief Thomas Rainwater in season 5. Kevin Costner stars as John, the patriarch of a family who has owned and operated the largest contiguous ranch in Montana for over 100 years. Throughout the series, John and his family fight back against various threats to his continued ownership of the ranch to include corporate interests, vengeful enemies from John's past, and the neighboring Broken Rock Indian Reservation led by Rainwater.
In a recent interview with Decider, Birmingham described how John's appointment as the governor of Montana hurts Rainwater's plans. John's primary reason to run for governor was to use the power of the office to help him maintain control over the Yellowstone Ranch. Shortly after taking the oath of office in season 5, episode 1, John pledges to cancel funding to commercial and domestic projects near his ranch to include Market Equities' Paradise Valley airport. Although Rainwater is pleased that Market Equities' developments have been halted, he worries about the future of his reservation and his plans to reacquire ancestral land. Birmingham explained that John's new laws negatively affect Rainwater's development plans. Read what the actor said below:
I think initially it is not such a great thing because Dutton calls a halt to development projects that Rainwater was counting on to create more jobs for his people and more income for the tribe in general. Rainwater planned to use the income generated by the casino and related Market Equities projects to generate the revenue he needs to purchase his people's lands sooner rather than later. John Dutton as Governor destroys Rainwater's development plans as they were structured originally.
Related: Gil Birmingham Interview: Yellowstone Season 5
What's Next For Rainwater in Yellowstone Season 5?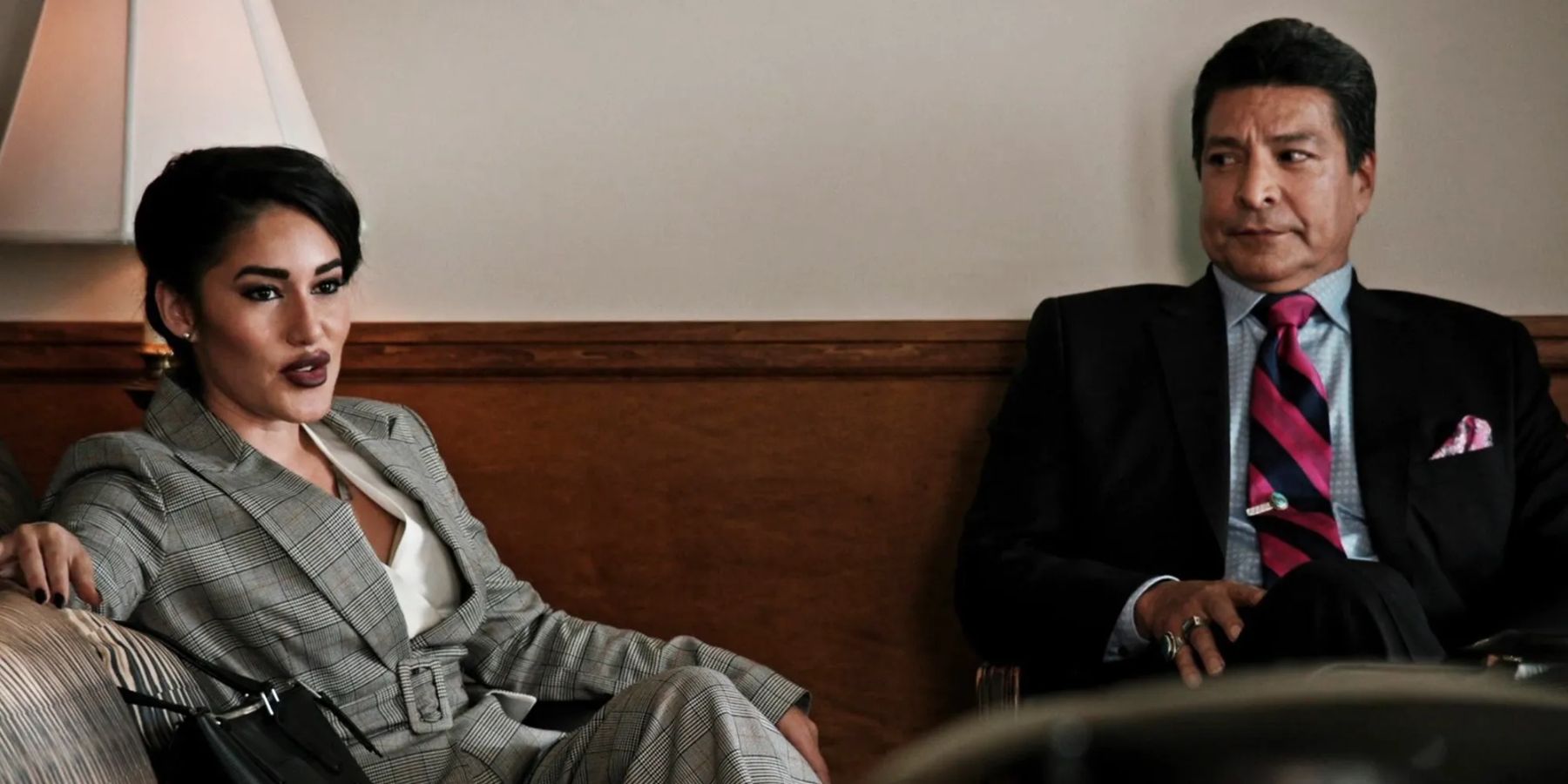 Since Yellowstone season 1, Rainwater had set his sights on taking over ownership of the titular Yellowstone Ranch. Even though his previous attempts have been halted by John, Rainwater's resolve has clearly remained unbroken. With Market Equities acting as a common enemy, and Rainwater assisting the Duttons with their investigation regarding the assassination attempt on the family, the two sides have seemingly formed a tentative truce. However, with John rising to the highest executive office in the state, Rainwater understands that his prospects to develop nearby land and take over the Yellowstone Ranch has been reduced.
The Yellowstone season 5 premiere also brought back fierce tribal lawyer, Angela Blue Thunder (Q'orianka Kilcher). Introduced in season 3, she aims to enact Rainwater's plans to reacquire indigenous lands but instead of remaining relatively honorable with his schemes, she encourages the chief to use any means necessary to get what he wants. With John now governor, Blue Thunder reminds Rainwater of his lack of action and blames him for their predicament. Her return hints that Rainwater will finally take her offer and use all of their resources to fight John and obtain as much land as possible.
However, Rainwater and Blue Thunder will face stiff opposition as John has enlisted his son, Jamie Dutton (Wes Bentley), as the states Attorney General and his daughter, Beth Dutton (Kelly Reilly), as his Chief of Staff. The two are known for their prowess in navigating and manipulating the legal system to make it bend to their will. With Yellowstone season 5 only just beginning, Rainwater has a long road full of challenges ahead of him if he wants to take back the land he believes rightfully belongs to his people.
Next: Jamie Has A Secret Weapon In Yellowstone S5 That Could Change Everything
Source: Decider
[ad_2]

Source link