[ad_1]

Warning: SPOILERS ahead for The Walking Dead series finale.The Walking Dead executive producer and chief content officer Scott Gimple says that fans can expect more spinoffs in the ever-expanding zombie universe later down the road. With The Walking Dead series finale having aired, the series is set to branch off into three new spinoffs in 2023, featuring beloved characters from the original series. The Walking Dead: Dead City, featuring Maggie and Negan, is set to air in April, while Daryl Dixon and Rick & Michonne series will air later next year. Fear the Walking Dead is also returning for season 8, continuing to chronicle Morgan's journey after the events of season 8 of the main show.
Speaking with AMC, Gimple teased that The Walking Dead spinoffs set to air in 2023 are the first of many new shows that will feature original characters from the flagship series. He revealed that 2022's anthology series, Tales of the Walking Dead, was supposed to feature more old, familiar characters, something he'd like to rectify as the franchise develops past the original show. Check out everything Gimple had to say below:
I'm hoping these are the first stories and characters we explore, and I really hope we do more. I will say that for Tales of The Walking Dead, my plan was to have a lot more of the old characters on there. I hope we get to do that eventually and I really, really do want to get into these other characters and other mythologies and other situations, so I'm hoping these are the first.

More Tales episodes or limited series or spin-offs. I have a lot of dreams of doing more. Right now, we're concentrating on these, but give us a little while and I hope that we can jump into other characters. In some ways, we are working on some, but we're not urgently working on them. We want to get these shows up on their feet and then start widening out the world again.
Related: What Happens Next For Every Walking Dead Character
What Could Other Walking Dead Spinoffs Be About?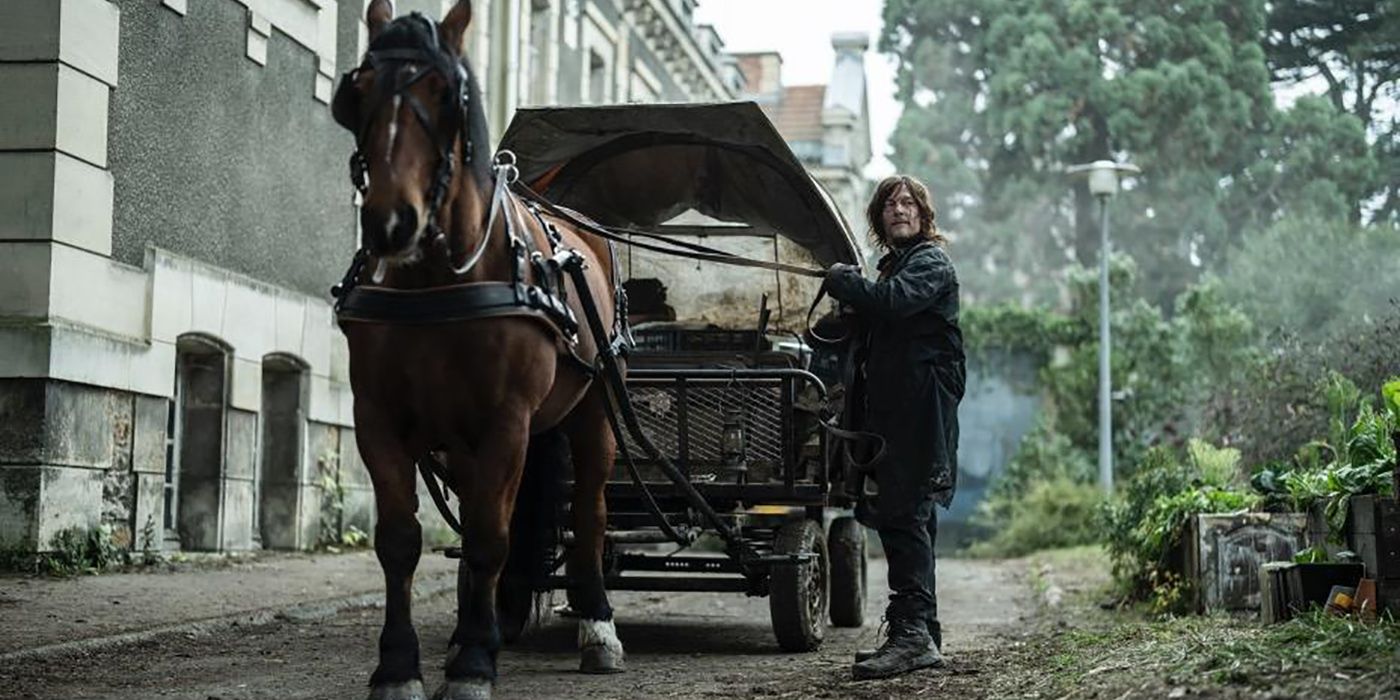 Gimple's statement underscores how The Walking Dead universe is going to be expanding over the next few years as more focus is put on central characters from the original series. AMC announced back in 2018 that there were plans for The Walking Dead franchise to continue for over 10 more years. Additionally, during a holiday special in 2021, Gimple asserted that at least one of the new upcoming spinoffs would be a yet-to-be-revealed Walking Dead comedy series, alongside a series that would feature a villain from the main series. While the latter announcement may have been a tease for The Walking Dead: Dead City, given Negan's involvement, it's possible other villains like the Governor or Terminus are also on the table for future spinoffs.
The Walking Dead could also use spinoffs to fill in the gaps for untold stories that viewers could be interested in seeing. One of these spinoffs could feature the return of Abraham, Eugene, and Rosita, documenting their travels prior to meeting the core survivors of the main show in season 4. Surprisingly, the seeds for an Abraham prequel series were planted during Fear the Walking Dead season 4, episode 8, when Althea, a survivor who interviews others she comes across, had a tape labeled "Abe/Doctor" in one of her boxes. Another possible spinoff idea is one centered around Heath, a character who fell off a bridge in season 7 of The Walking Dead and hasn't been seen since.
What A Wider World Means For The Walking Dead Universe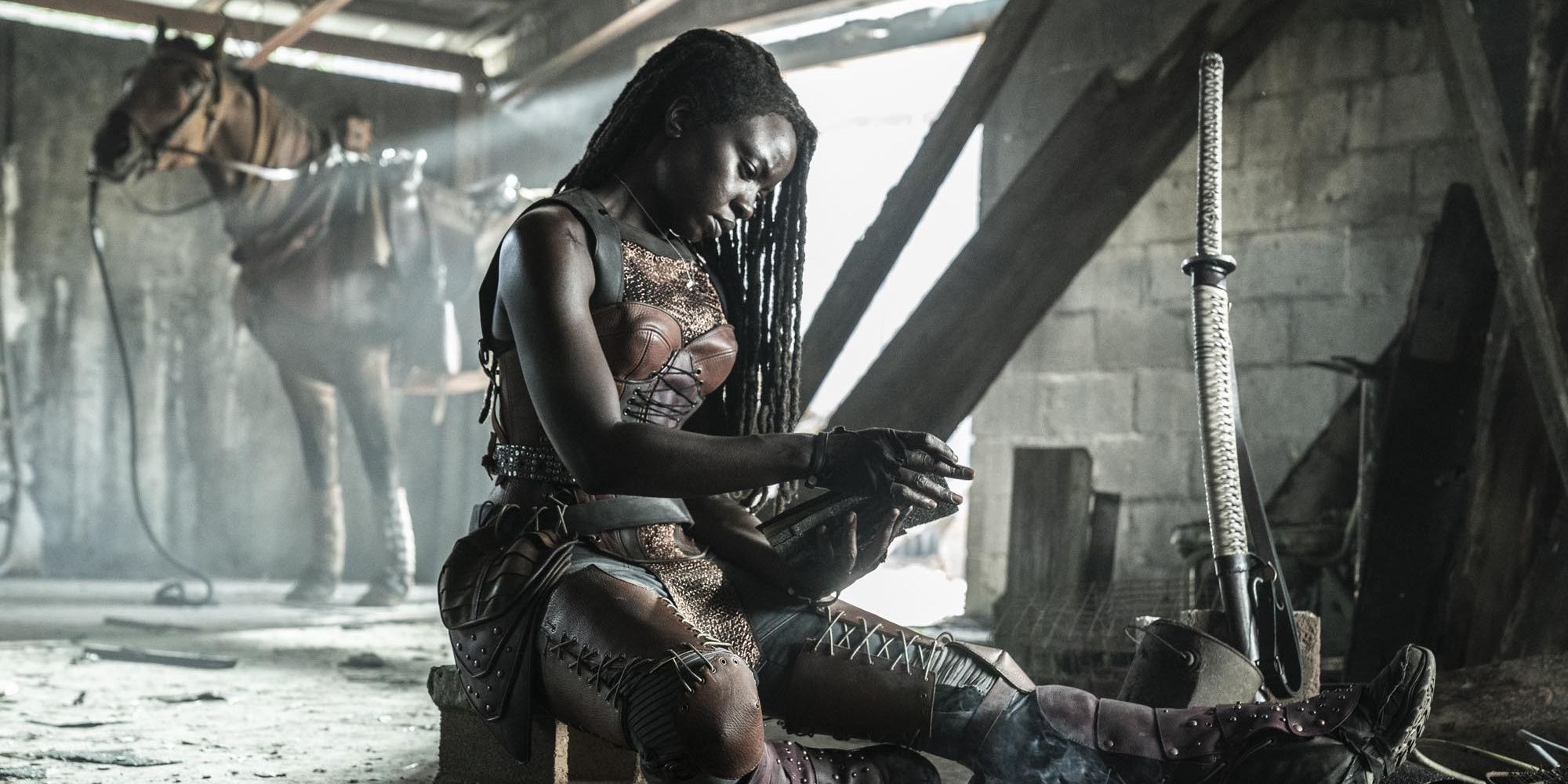 With Gimple confirming The Walking Dead's future expansion over the next few years, it appears that telling smaller stories featuring familiar characters will be how the franchise evolves. Given the vast number of characters that have been featured in The Walking Dead and the three spinoffs that have already aired alongside it, there's no telling what kind of stories the zombie franchise will be presenting next. What keen-eyed viewers do know, though, is that the CRM is The Walking Dead's biggest human threat, implying most spinoffs will be dealing with them in some capacity. No matter the stories Gimple hopes to share in the future, it's clear The Walking Dead franchise is far from over, even after the main show has concluded.
Next: Rick & Michonne Spinoff Needs To Avoid 1 Walking Dead Storyline
Source: AMC
[ad_2]

Source link