[ad_1]

Walking Dead Universe boss Scott M. Gimple confirms what everyone already guessed about Rick Grimes' location in the TWD season 11 finale.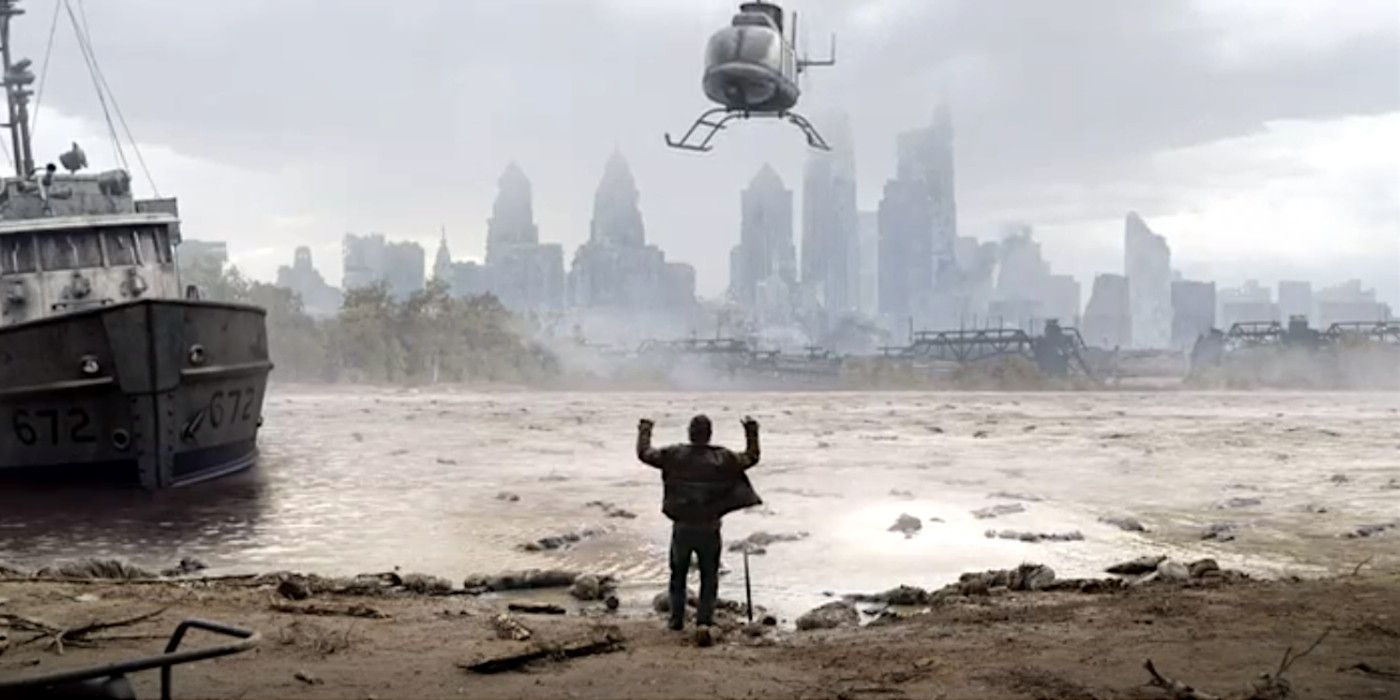 The Walking Dead Universe producer Scott M. Gimple confirms where Rick Grimes was during the TWD series finale. The long run for AMC's zombie drama ended last weekend with the emotional season 11 finale episode. But the main story was only the beginning of the action, as the episode wrapped with stirring cameo appearances by long-absent TWD characters Rick and Michonne. Of course, it isn't truly a surprise that Rick and Michonne popped in for the season 11 finale, as it was previously announced that the pair will soon return for their own TWD Universe spinoff.
In addition to briefly acknowledging that Rick and Michonne are indeed both still alive, these big TWD series finale cameos also served as confirmation as to the whereabouts of Rick, who in the episode was seen on a riverside full of trapped mud zombies, staring down one of those menacing CRM helicopters with a city in the background. And that city is exactly the one fans think it was, as Rick and Michonne spinoff showrunner Gimple confirmed to EW. Check out his remarks in the space below:
"You saw that black helicopter. We know the helicopter is CRM, I mean, hell, we can see it on this jacket. So people could extrapolate beyond that, that the city may be associated with the CRM. … I'll say this: People have detected what that city is online, and you can look at that skyline and detect where that is. People have seen that skyline referenced already in promotion. It's been referenced before. I think people could connect those dots."
Related: Variant Zombies Were Totally Wasted By The Walking Dead's Final Episode
What to Expect From Rick & Michonne's Walking Dead Spinoff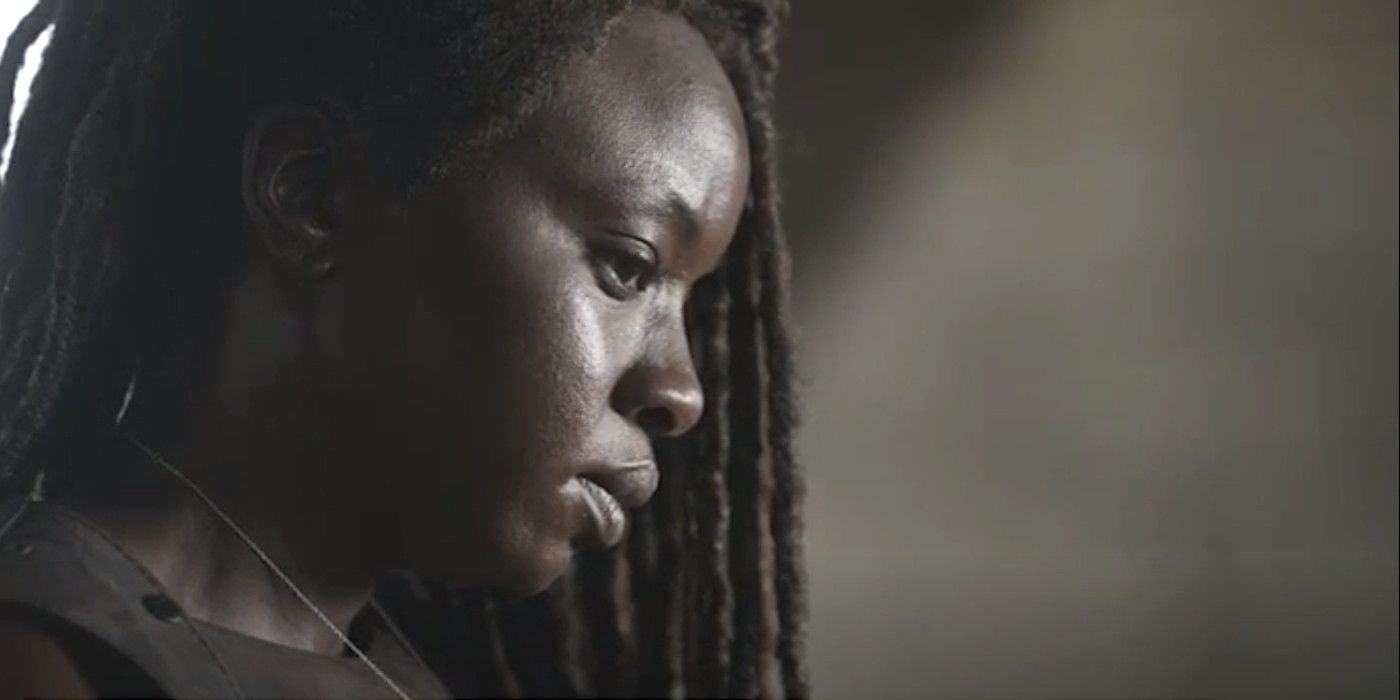 Gimple doesn't say the word directly but the city he's confirming is Philadelphia. This comes as no shock to TWD fans, who were already treated to multiple teases that Philly plays a big role in Rick's future. The very first tease of those now-canceled Rick Grimes movies actually involved an image of the Philadelphia skyline. And Philly was also revealed to be the home base of the CRM in The Walking Dead: World Beyond.
So the Rick part of the Walking Dead series finale puzzle clearly points to Philadelphia being the setting for some if not most of the upcoming Rick and Michonne spinoff series. It's not hard to connect the dots and guess that Rick has been imprisoned there by the CRM, escaped, and is now back in their clutches. As for the Michonne part, it's clear that she is no longer with the caravan she joined in her final TWD season 10 appearance. The spinoff will undoubtedly spend some time filling in the details about how both characters ended up where they seem to be as of the finale, before inevitably reuniting them.
Are Still More Walking Dead Reunions in the Offing?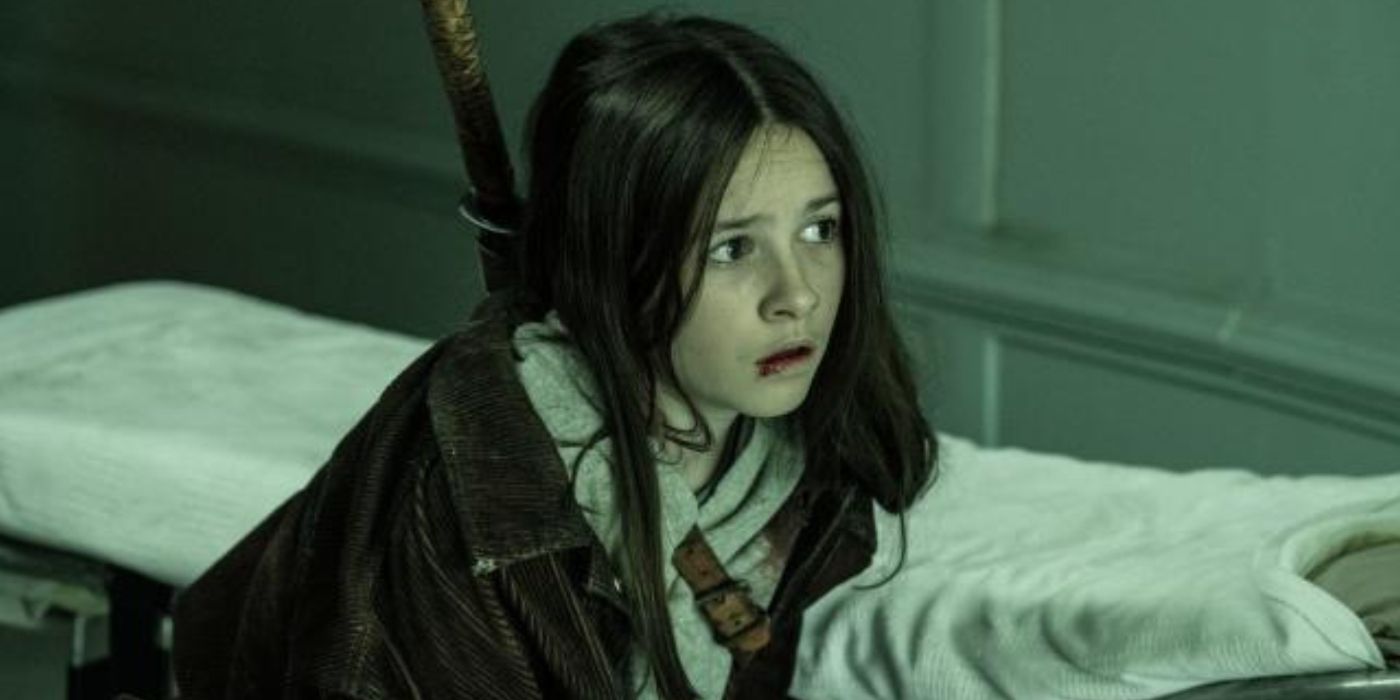 But beyond a tearful Rick and Michonne reunion, what other big TWD Universe developments could take place in the pair's spinoff? It's already known that Maggie and Negan will be in New York in their own spinoff Dead City. New York is obviously not far from Philly, so more reunions could be in the offing. Daryl unfortunately is a long way from Philly in his own spinoff, which takes him all the way to Europe, but he could always make his way back to American shores.
It's possible as well that developments on Rick and Michonne's show will lead to a reunion with Judith, who as of The Walking Dead's series finale was back in the new-and-improved Commonwealth waiting for her parents to return. Perhaps plucky young Judith will at some point strike out for Philadelphia herself. Rick and Michonne's spinoff is expected to arrive in late 2023.
More: What Happens Next For Every Walking Dead Character
Source: EW
[ad_2]

Source link