[ad_1]

Warning: SPOILERS for The Crown Season 5Mohamed Al-Fayed (Salim Daw) was introduced in The Crown season 5, episode 3, and here's how rich the Egyptian billionaire is in real life. Mohamed, or "Mou Mou" as his friends call him, is the father of Dodi Fayed (Khalid Abdalla), who is destined to become Princess Diana's (Elizabeth Debicki) lover and to die in a Paris car crash with the Princess of Wales on August 31, 1997. The Crown season 5 devoted an entire episode to Mohamed Al-Fayed, a rare occurrence for a non-member of the royal family that signifies Mou Mou's importance.
The real-life Mohamed Al-Fayed is a billionaire whose net worth in 2022 is $1.9-billion, according to Forbes. By comparison, Forbes listed the net worth of Queen Elizabeth II (Imelda Staunton) in 2022 at $426 million. As The Crown season 5 depicts, Mohamed purchased The Ritz Hotel for $30 million n 1979.. His money also financed the Academy Award-winning film for Best Picture, Chariots of Fire, which Dodi produced. In 1984 and 1985, Al-Fayed and his younger brothers purchased House of Fraser, which gave them ownership of the famed London department store Harrods. In 1997, Mohamed bought the Fulham Football Club, which he sold in 2013 for a reported $300 million. Al-Fayed also restored Villa Windsor, the former home of the Duke of Windsor (Alex Jennings), spending $12 million on renovations.
Related: The Crown Season 5 Cast Guide: How The Actors Compare To Previous Versions
How Mohamed Al-Fayed Earned His Money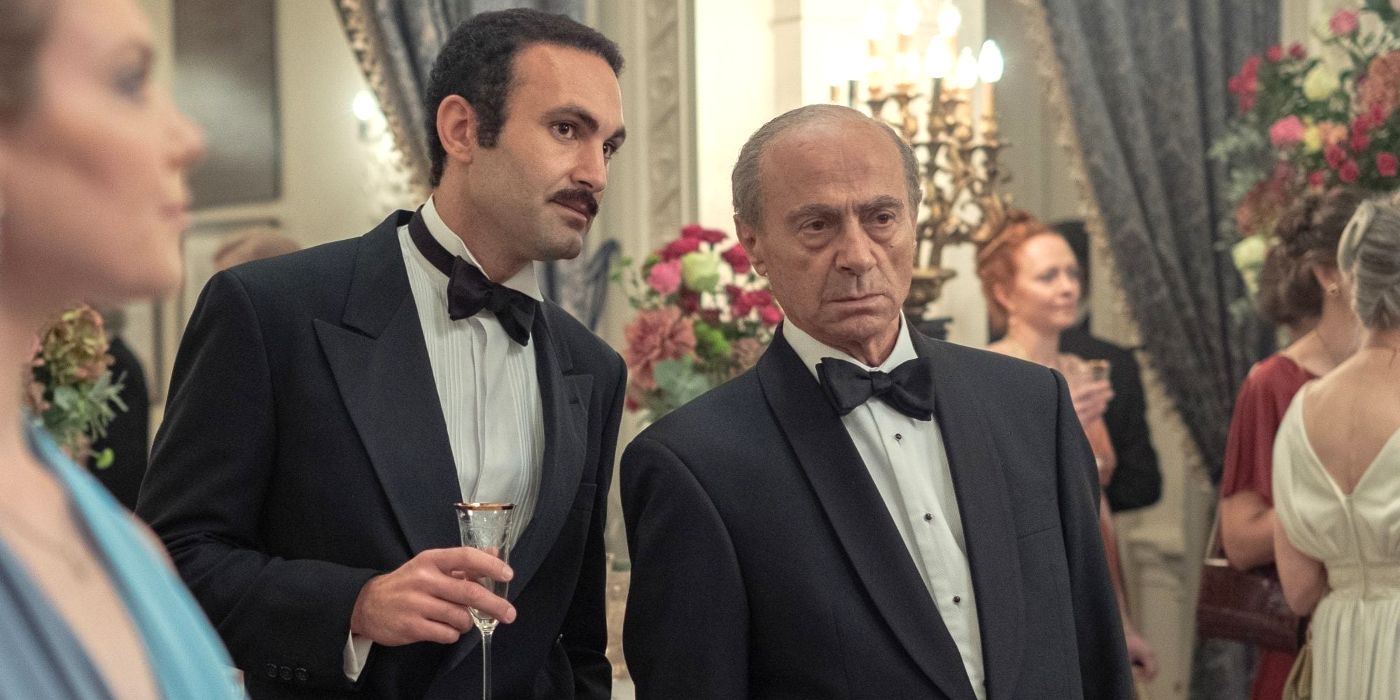 Not much is known about Mohamed Al-Fayed's early business ventures before he moved to the UK in the 1970s. He married Samira Khashoggi, sister of the arms dealer Adnan Khashoggi, in 1954, and she is the mother of Dodi. The couple divorced in 1966. Mohamed worked in the Saudi Arabian import business, launched a shipping business, and Mou Mou became a consultant for the Sultan of Brunei in 1966. Mohamed's finances and business dealings are shady in the 1960s and 1970s, as The Crown noted when the Al-Fayeds purchased the Ritz Hotel in 1979.
Mohamed Al-Fayed was depicted by The Crown as perpetually seeking status and the approval of upper-class British society, especially the royal family. Al-Fayed's purchase of Harrods and his employment of Sydney Johnson (Jude Akuwidike), the Duke of Windsor's former valet, as his servant, were meant to ingratiate him into the echelons of British society. But Mohamed was denied access to the Queen he craved, and Princess Diana was the next best thing. Mou Mou ensured that Dodi would spend time with the lonely and vulnerable Diana in St. Tropez, and they indeed became a couple in the summer of 1997.
What Happened To Mohamed Al-Fayed?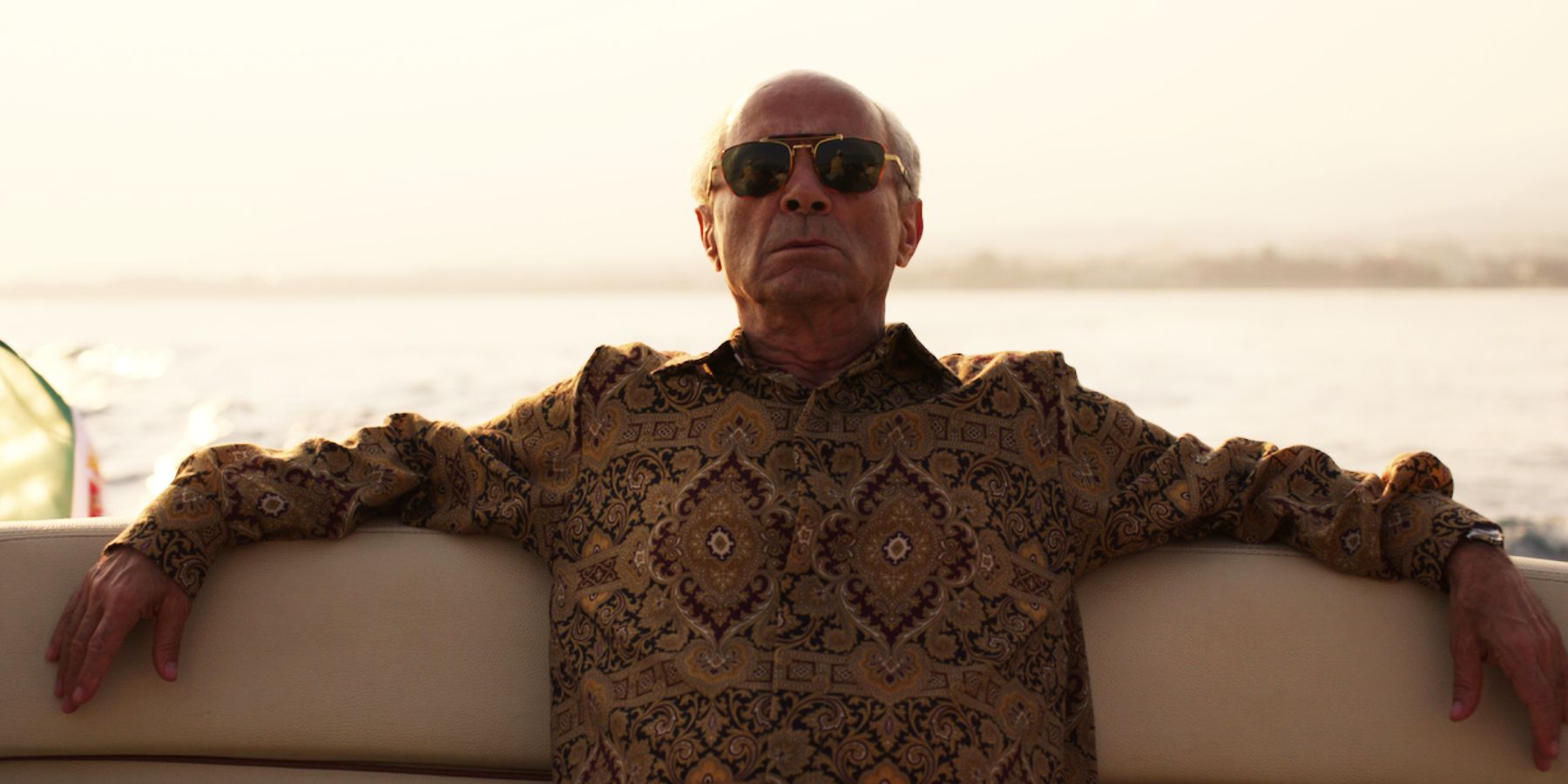 After Princess Diana and Dodi's death, Mohamed Al-Fayed publicly claimed that the car crash wasn't an accident, but a murder engineered by the royal family. Mohamed also claimed in 2001 that Diana was pregnant by Dodi, and fostered a conspiracy theory that MI6 engineered the crash on the orders of Prince Philip, the Duke of Edinburgh (Jonathan Pryce). Al-Fayed told 60 Minutes Australia that he believed the House of Windsor ordered Diana and Dodi's death "because they still don't accept that Dodi, my son, an Egyptian, a Muslim, can be the stepfather of the future king," Mohamed financially backed Unlawful Killing, a 2011 documentary of his version of Diana and Dodi's death, but was not released due to potential libel suits.
Mohamed Al-Fayed sold Harrods in 2010 for £1.5billion. He is currently retired to "spend more time with his children and grandchildren," and he is still married to Heini Wathén, a former model who is now 67 years old. Mohamed Al-Fayed still lives in the UK, and he will still factor into The Crown season 6, which is expected to dramatically depict the events of Princess Diana and Dodi Fayed's death.
Next: Full List Of The Crown Season 5 Cameos (& When They Happen)
The Crown Season 5 is streaming on Netflix.
[ad_2]

Source link