[ad_1]

Nick and June's romance has run its course in The Handmaid's Tale, making the plot line no longer a source of excitement. As a conditional phenomenon, Nick and June's love affair only ever made sense because of their shared residence at the Waterfords' household that resulted in Nichole, their love child (forced by Serena Joy). With The Handmaid's Tale season 4 effectively separating them — June Osborne (Elisabeth Moss) reunited with her husband Luke in Canada, and Nick Blaine (Max Minghella) becoming a Commander in Gilead — their romantic future should have already been sealed.
Throughout The Handmaid's Tale season 5, the show has made it excruciatingly obvious that Nick and June can't be together by repeatedly reuniting them for information exchanges and pseudo-family visits with Nichole in tow. These reunions usually go the same way with both of them professing their love for each other, soft encouragements to be "happy and safe," and then a tearful goodbye that's become underwhelming each time. Although its understandable that the showrunners are using Nick and June's relationship as a "something to root for" device, their torturous romance has been overplayed and has virtually lost its magic entirely.
Related: What THAT June & Serena Scene Means For Handmaid's Tale Season 6
The Handmaid's Tale Has Overplayed June & Nick's Romance
Nick and June suffer from the overuse of the forbidden love trope, the two being at opposite ends of the social spectrum (a handmaid and driver or a fugitive and a commander). The Handmaid's Tale delineates Nick and June's relationship through repetitive plot strokes, making it clear that no matter where they are, the same high-stakes passionate romance perseveres with torture and death as the stagnant consequence. Having exhausted all its emotion at this point, Nick and June's love story has become a tired narrative; basically inessential to The Handmaid's Tale season 6's direction, which should otherwise focus on Canada's fall to Gilead powers, the June and Serena team-up, and Luke's imprisonment – among other plot lines.
Why June & Nick Cannot Be Together In The Handmaid's Tale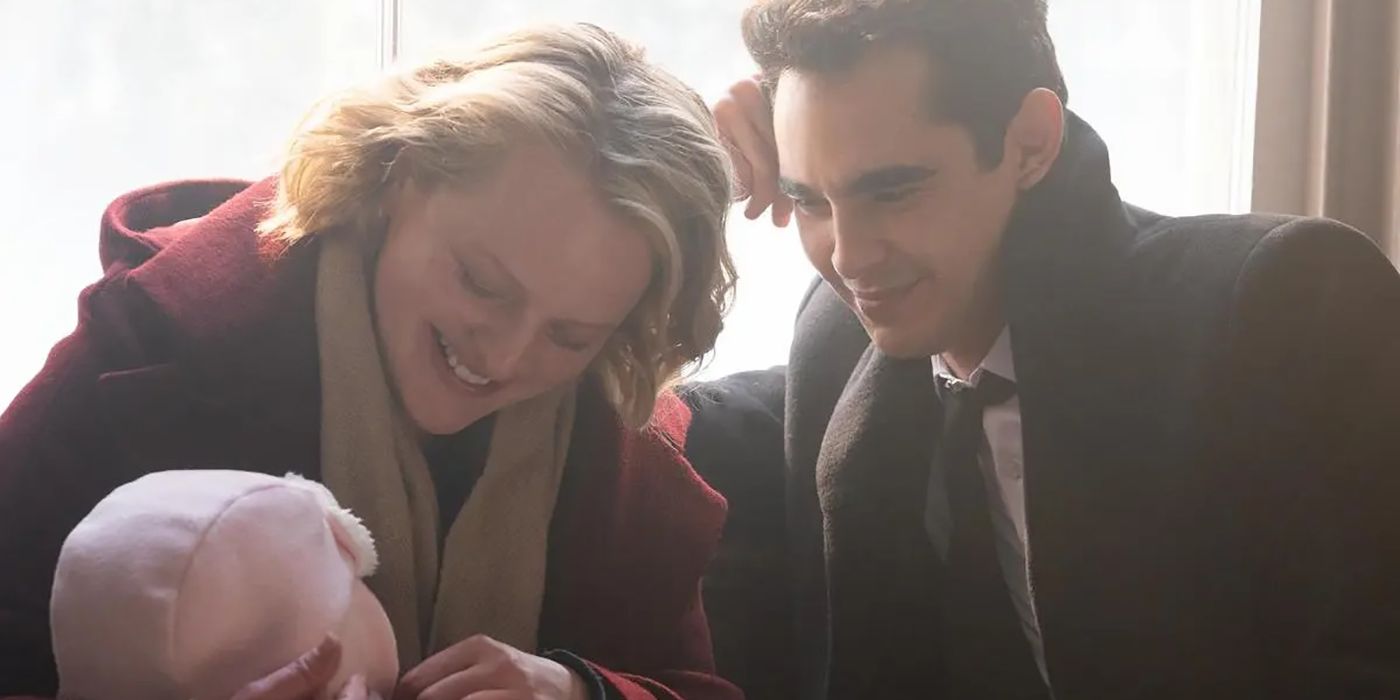 While it's great that Nick and June miraculously found love in Gilead, their beginnings in The Handmaid's Tale season 1 are problematic and romanticized by the show's will-they-won't-they treatment. Given that their relationship started from a nonconsensual sense (Serena Joy commanding Nick to impregnate June), it shouldn't have flourished in the first place, let alone lasted as long as it has. Instead, The Handmaid's Tale uses this as a springboard to ignite genuine fondness for each other, even maintaining throughout seasons that they are indeed helplessly in love and have a deep desire to form a family together.
With Nick always finding ways to stay in Gilead, The Handmaid's Tale season 5 features June reconnecting with Luke and readjusting to freedom which highlighted why Nick was never her endgame. Nick is an enabler by igniting June's violent tendencies and gladly committing the crime with her while Luke is a pacifier, and by calming June into reality, into what's the best move going forward. Nick was always just a detour for June because Luke and Hannah Bankhole (Jordana Blake), her elder daughter, was always the motivation, and the end goal in all the madness.
Even though The Handmaid's Tale season 5, episode 10 features Nick admitting to his pregnant wife, Rose Blaine (Carey Cox) that he can't let go of June, it doesn't necessarily indicate that they should be together (because they shouldn't). Nick and June's romance, at best, was an escape for the both of them; some solace amid Gilead's injustices. The Handmaid's Tale tells a much bigger story than a "star-crossed lovers" narrative, and as a political and societal commentary, it should drop Nick and June's overplayed romance in favor of more interesting storylines come The Handmaid's Tale season 6.
Next: How Safe Is Hawaii? Where June Could Go In The Handmaid's Tale Season 6
[ad_2]

Source link