[ad_1]

Love is Blind's Kenny Barnes and Kelly Chase got engaged in season 1, and fans are curious how their relationship progressed after their season.
Kelly Chase and Kenny Barnes met on Love is Blind season 1, and they had a rollercoaster relationship. They were one of the fan-favorite pairs of the season, so fans were shocked when Kelly blindsided Kenny by rejecting him on their wedding day. There were some behind-the-camera moments that led to her controversial decision, leaving fans with hope that they could make their relationship last after the show.
Kelly and Kenny have split for good and moved on from their Love is Blind days. Kenny is a now married to someone else named Alexandra Garrison. Kenny and Kelly were set to get married on November 14, 2018, but he said he was not emotionally available at the time. This time around he is committed, as he got married to Alex on April 30, 2022. The self-described corgi dad has largely stayed out of the spotlight, besides posting regularly on Instagram for his nearly 470K followers. Unlike other couples from the show who have split, there are no hard feelings between these two.
Related: Love is Blind: Why Kenny & Kelly Didn't Get Back Together (Even Though She Wanted To)
Kelly And Kenny Go Separate Ways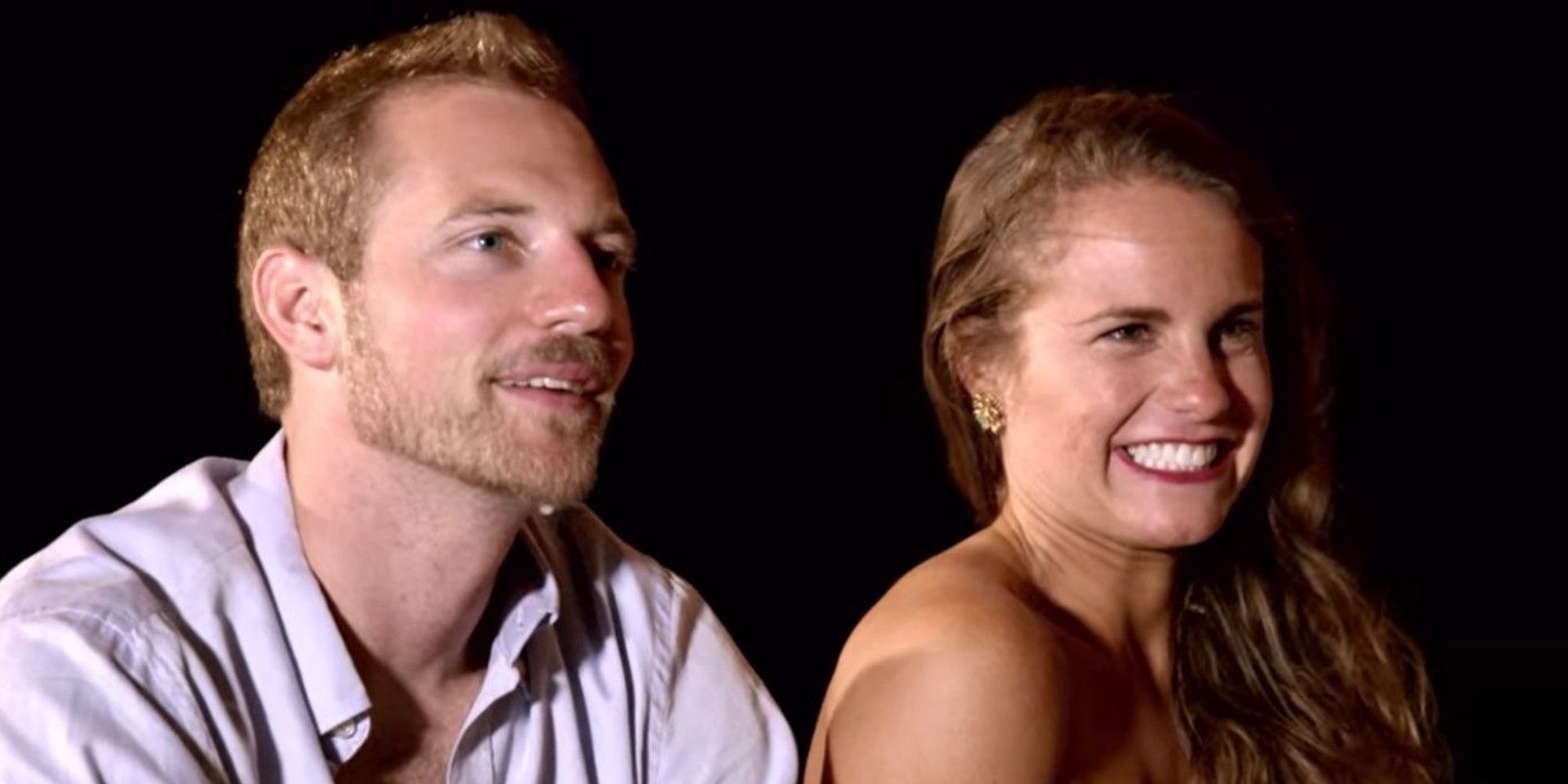 Kelly does not currently look to be dating anyone seriously. She has been working on self-care after getting backlash from Love is Blind fans for saying "I don't" at the altar. Kelly has been focusing on her professional life, as she started hosting her own podcast and YouTube channel called "Chase Life with Kelly." She has also started her own private coaching business and has a popular Cameo account. Fans of the show still send her hate occasionally, especially when she references her time on the show in posts for her 400K followers to see.
Many Love is Blind fans thought that Kenny and Kelly would be one of the rare success stories. They had chemistry in the pods, and their relationship continued to blossom when they met in person. They agreed that they liked each other, but have both stated that they never intended to get married at the end of the process because they weren't ready. However, when Kenny said he wasn't even emotionally available, Kelly felt rejected, leading to her decision to leave him at the altar in front of their friends and family.
Kenny and Kelly were not the only failed marriage on season 1. Giannina Gibelli infamously got rejected by Damian Powers at the altar and ran from the cameras until she fell in the grass. Jessica Batten and Mark Cuevas also made it to their wedding day before calling it quits. Lauren and Cameron Hamilton continue to be the biggest success story of Love is Blind after celebrating four years married. Despite Kenny and Kelly's split, fans are happy that they are thriving apart from each other.
More: Love Is Blind: Kelly Chase Made The Right Decision With Kenny Barnes
[ad_2]

Source link