[ad_1]

Our readers support us. This post may contain affiliate links. We earn from qualifying purchases. Learn More
Yellowstone has grown to become the highest-viewed US tv show since The Walking Dead in 2017, and this trend is expected to continue with the highly anticipated premiere of Season 5.
The Season 5 trailer recording over 14 million views in the first 24 hours of release further indicates just how popular the new release will be.
The premiere of Yellowstone Season 5 will be a 2+ hour special event, airing tonight (November 13) on Paramount Network from 8 pm ET until 10.28 pm ET. Further viewings will air back-to-back directly afterward.
Episodes 3-10 of Season 4 will also be available beforehand on Paramount Network, starting from noon ET. This offers a great way to recap previous events before Season 5 premieres.
With Seasons 1 – 4 currently available to stream on Peacock, fans are wondering when Season 5 will drop and whether it will be available to watch live.
Can you Watch Yellowstone Season 5 Live or the Next Day on Peacock?
Yellowstone Season 5 is not available to watch live or on-demand on Peacock in the US, but will become available at a later unconfirmed date.
If you are wondering why it's not streaming on Paramount+ in the US, Paramount+ doesn't have streaming rights in the US despite being under Paramount's name, but Peacock does.
NBCUniversal, the owners of Peacock, purchased the streaming rights to Yellowstone in 2020 before Paramount+ was launched in 2021.
When Will Season 5 of Yellowstone be on Peacock?
Yellowstone Season 5 will be released on Peacock sometime after the finale episode of Season 5, just as it did in previous seasons.
Looking at the date of Season 4's release on Peacock, the series concluded on January 2, 2022, and the full 10-episode season became available on March 28, 2022.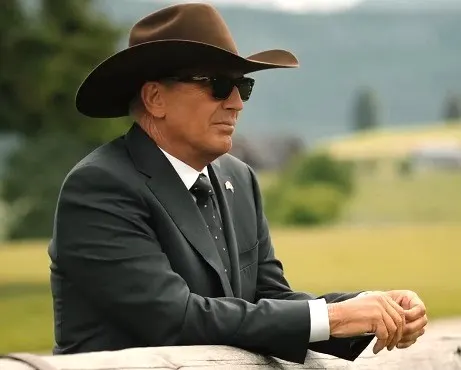 There has been no official announcement from Peacock regarding Season 5.
Peacock Premium subscriptions cost $4.99 per month or $49.99 per year. The streaming service also offers a subscription with fewer ads as Peacock Premium Plus for $9.99 per month and $99.99 per year.
You could also watch season 5 for free by signing up for the Peacock 7-day free trial.
How to Stream Yellowstone Season 5 When It Premieres
Yellowstone Season 5 premieres tonight (November 13) on the Paramount Network channel at 8 pm ET. This will be a 2+ hour special event that finishes at 10:28 pm ET.
Paramount Network will also air two repeats of the premiere directly after the first showing from 10.28 pm until 12.56 am ET and then another viewing from 12.56 am until 3.30 am ET.
You can see the Paramount Network tv schedule here.
New episodes can also be streamed the next day on the Paramount Network app and website. For new customers, you can get a 24-hour viewing pass free.
If you don't have cable, you can purchase and watch Yellowstone Season 5 tonight on Amazon Prime Video, iTunes, or Vudu.
You can also get the Paramount Network channel with Philo which costs $25 a month. Philo also offers a free 7-day trial.
Other providers are Sling TV ($46/month), YouTube TV ($64.99/month), Fubo ($69.99/month), Hulu + Live TV ($69.99/month), and Direct TV ($69.99/month).
Read our in-depth guide on what time Yellowstone premieres tonight.
Where to Watch Yellowstone Season 5 in the UK, Canada, and Australia
In the UK, you can watch Yellowstone Season 5 on Paramount+ on November 14, 2022, at 1 am GMT. The Paramount+ app is available on most streaming devices and Smart TVs.
In Canada, Yellowstone Season 5 will stream exclusively on Paramount+ Canada on November 13, 2022, at 8 pm ET.
In Australia, Yellowstone Season 5 will be available to watch on Stan on November 14 at 10 am AET.
Read more: Yellowstone Season 6 Latest News
[ad_2]

Source link