[ad_1]

WWE has moved away from strictly signing independent wrestlers to developmental deals. They've also focused on young athletes like Gabi Butler.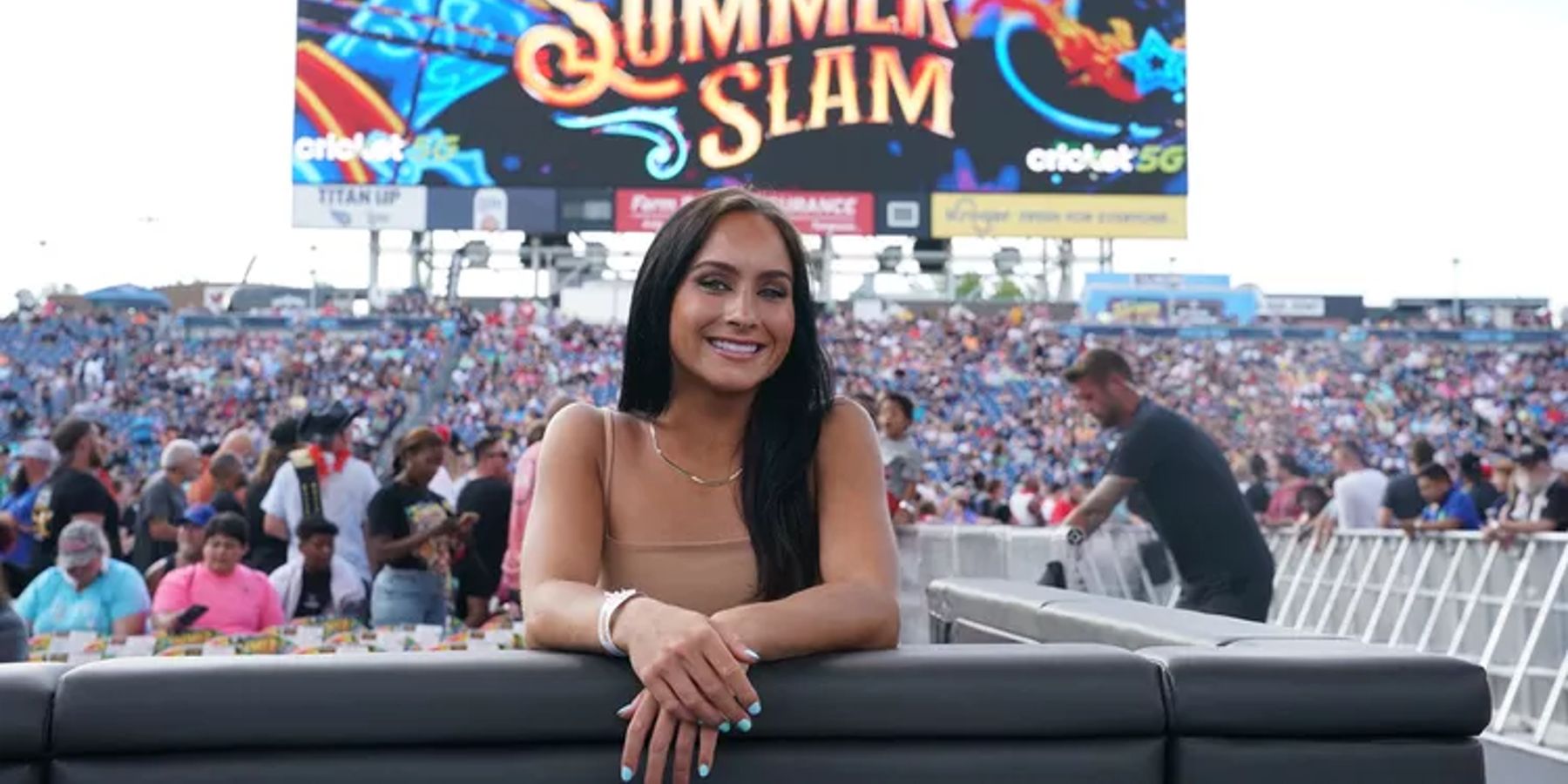 There are many paths to WWE, but Gabi Butler might be the first woman since Alexa Bliss to take the cheerleading-to-wrestling route. It's worked out pretty well for Five Feet Of Fury, as she's a multiple-time women's champion for NXT, Raw, and SmackDown. Bliss' success doesn't guarantee it for Butler, but it does indicate that it's possible to teach a young cheerleader how to be a professional wrestler. It won't be easy, but the 24-year-old star of Cheer is the first person to admit that.
Speaking exclusively to Natasha Dye of PEOPLE, Butler explained why she chose to sign a developmental deal with WWE after attending SummerSlam. "I was blown away by what they put on," she said. Butler also stated that she'd never really thought about doing anything besides cheerleading, "but when I went to SummerSlam, it really just opened my eyes to the athleticism and the dedication the athletes bring into the ring." She also noted similarities between cheerleading and professional wrestling. "It's very related to cheerleading because we're performers, we're entertainers, we like to put on a show and we also have to be athletic." When speaking about the possibility of eventually having a real match, Butler said, "[y]ou have to be committed to be wrestling, that's for sure. It definitely doesn't look easy."
Related: Bianca Belair Interview: WWE Raw Women's Champ On Supercard Season Nine
Gabi Butler Shows Triple H Is Still Willing To Work With Athletes
When Triple H was in charge of WWE's developmental system, he aggressively sought out the best independent wrestlers in the World, signing them to NXT deals. Raw and SmackDown are littered with his signings, ranging from Kevin Owens to Finn Balor to Johnny Gargano and the four horsewomen. Vince McMahon got his hands on the black-and-gold territory while The Game was dealing with health issues and overhauled the kinds of talent that WWE was looking for. Instead of teaching 30-something indie wrestlers how to work WWE style, McMahon wanted to shape outstanding college athletes into ready-made superstars.
Triple H and Shawn Michaels have turned back the clock for NXT, ditching the rainbow era and making the show more wrestling-centric. The signing of athletes like Gabi Butler shows that The King Of Kings won't be pivoting away from the approach that McMahon championed during his final days with the company, though. Of course, these NIL deals are far from inking a contract to become a full-time talent. The road from NXT to Raw or SmackDown is a long one, but Butler's social media presence and hit Netflix show might give her a leg up on the competition. Here's to hoping the Cheer star can figure out how to translate her cheerleading talent to the squared circle for WWE.
Next: Unstoppable Ronda Rousey Sets Up Massive WWE SmackDown Return
Source: PEOPLE
[ad_2]

Source link