[ad_1]

Fans of Sister Wives are not surprised that Meri Brown struggled to fill seats at her wellness retreat since the price for a ticket was unreasonably expensive. Meri has been trying her best to fill her days for years, ever since Kody Brown made it clear he no longer felt married to his first wife. While the mother of one has made more friends, fans found it odd that she thought she was qualified to run a motivational getaway.
After the Sister Wives retreat, Meri posted a group photo of those who attended on Instagram, claiming they had a blast. Followers quickly noticed that the group was not very big and consisted of seven actual guests plus Meri. The first photo showed the group of women posed in front of Meri's bed and breakfast, Lizzie Heritage Inn, where the weekend activities took place. The second photo showed the group down a woman while hiking up a canyon. Shortly before the weekend getaway took place, Meri had posted that there were plenty of spots left open, but fans disapproved of the high price. Viewers were not impressed as one fan wrote, "Practice what you preach girl."
Related: Why Fans Think The Browns Are Filming Sister Wives Season 18 Already
Meri Brown From Sister Wives Isn't Qualified To Motivate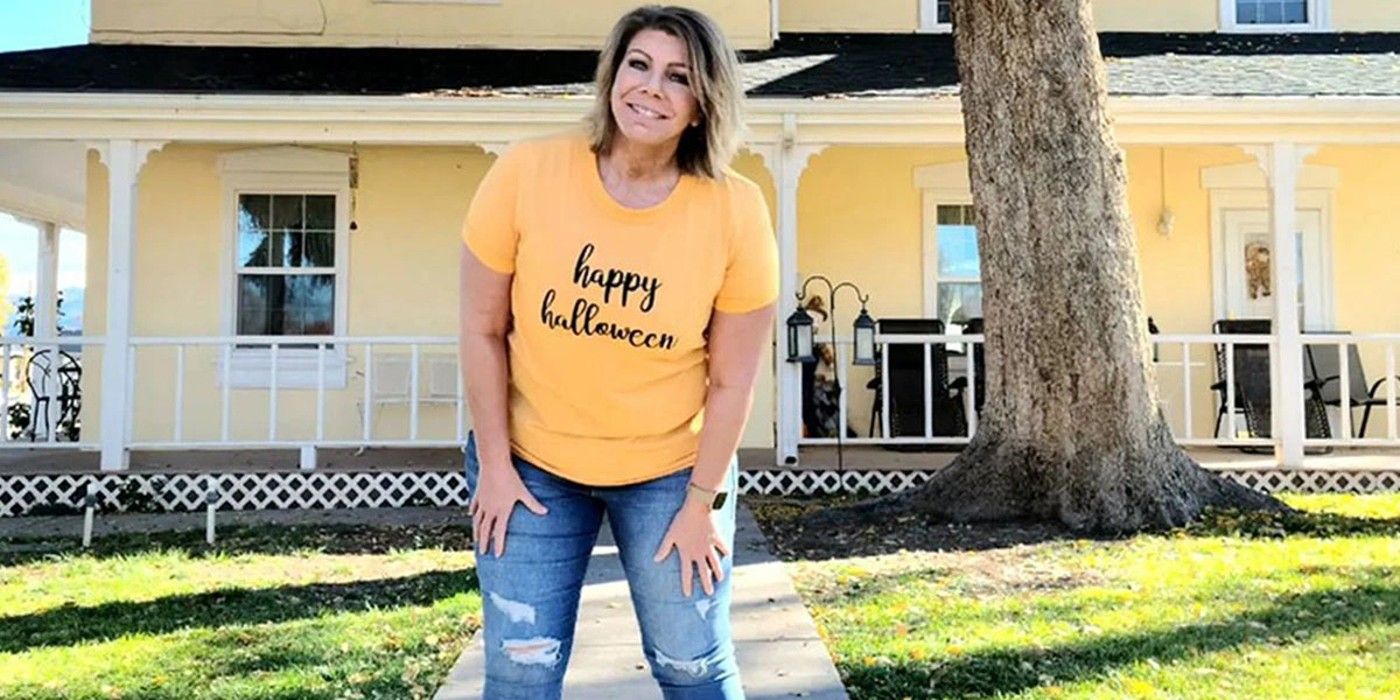 Another follower wrote, "I'm so lost. There's like 2 people. 2 people. Meri tv show and meri RL." Another fan drove the point home, writing, "Wish we could hear about this "retreat," but you had everyone sign NDAs…why is that?" Sister Wives fans were blown away when they learned Meri, who struggled to fill her retreat, was trying to charge each guest between $4,500 and $6,500, depending on which package they chose. The trip included accommodation for four nights at the inn, breakfast, two activities a day, meditation in the morning, a goodie bag, and a photo of their time spent at the retreat. If visitors were willing to pay for the higher-priced ticket, they would get to spend extra quality time with the Sister Wives star.
Many Sister Wives fans found the idea of Meri running a retreat absurd since she has no qualifications. Others pointed out that they didn't want to give a dime to help out the Brown family, mainly Robyn Brown and Kody. Fans flocked to the comment section to note that Meri was acting hypocritical after judging Christine Brown for leaving Kody, noting she should take her own advice. For years, viewers have felt that Meri should walk away from her loveless union with Kody but instead, she stays around just to be ignored by her husband.
Sister Wives season 17 is showing just how complacent Meri is in her own life. Kody recently admitted in a confessional that he no longer has a solid marriage with Meri, as he doesn't feel emotionally safe with her. The patriarch added that, at best, the former couple could work on being friends, but he didn't want to be intimate with Meri anymore. Fans have long speculated that Kody has wanted to only live with Robyn. Sister Wives' Meri, a Capricorn, has tried her best to keep her distance, but with a failed retreat, no one is sure what is next for her.
More: Why Sister Wives Fans Think Meri & Her BFF Jenn Might Be In Love
Source: Meri Brown/Instagram


[ad_2]

Source link