[ad_1]

Elizabeth and Andrei Castravet receive mixed reactions from 90 Day Fiancé franchise fans, but viewers cannot stand her family, the Potthasts.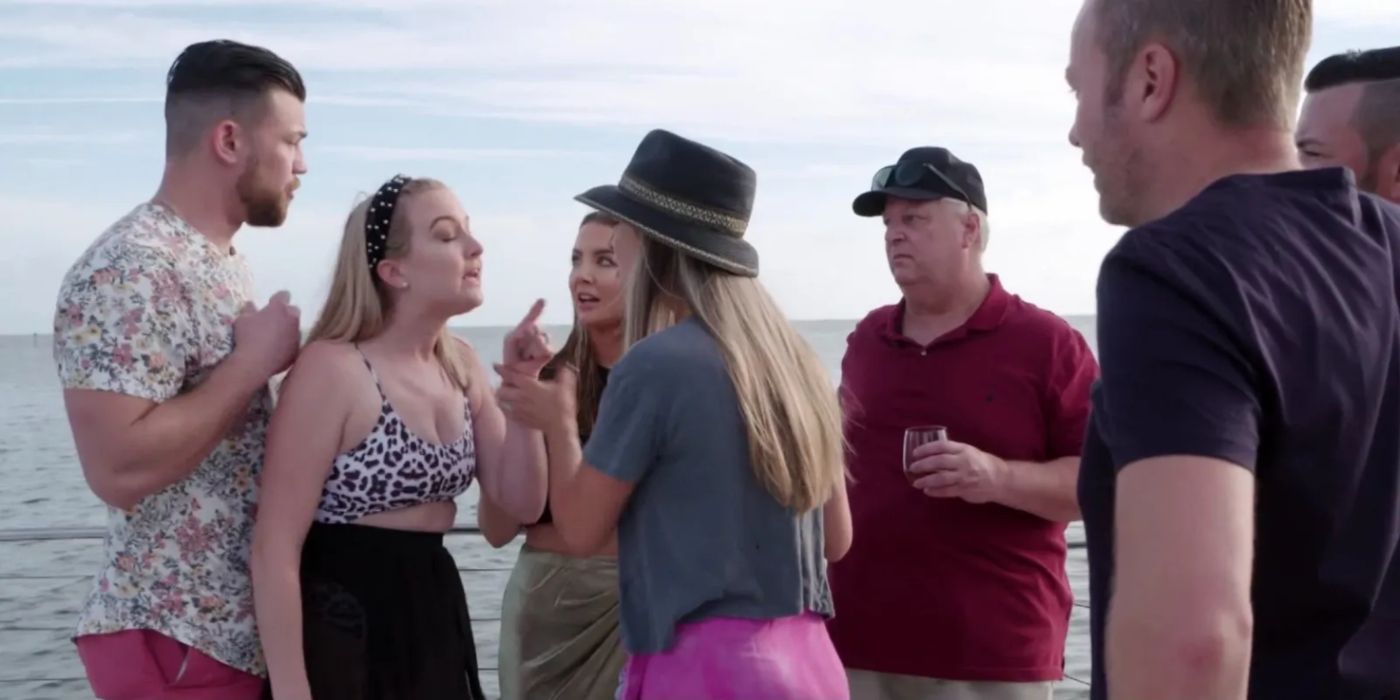 Libby and Andrei Castravet have had issues with the Potthast family since their first season on 90 Day Fiancé, and many 90 Day Fiancé: Happily Ever After? viewers are fully fed up with the drama. The Potthast family has long since antagonized Andrei, especially Libby's sisters, Jenn Davis and Becky Lichtwerch, and her brother, Charlie Potthast. Many 90 Day Fiancé fans find the Potthast family to be toxic and unlikeable.
Libby and Andrei are dealing with issues related to his immigration status on Happily Ever After?, while he suspects her family is to blame. They have also distanced themselves due to ongoing feuds and blowups, including Libby's sisters saying they hope Andrei gets deported. A recent televised talk between the four turned ugly and saw Becky quickly rising to throw fists when the mood soured. Many 90 Day Fiancé fans can't stand watching the drama unfold. Reddit user Available_Age7592 shared the clip from the episode that saw Jenn and Becky being antagonistic while Andrei exploded in curse words which they captioned, "Sorry, but this family is so toxic."
Related: 90 Day Fiancé HEA Season 7 Couples Ranked By Split Likelihood
90 Day Fiancé Fans Slam Libby Castravet's Siblings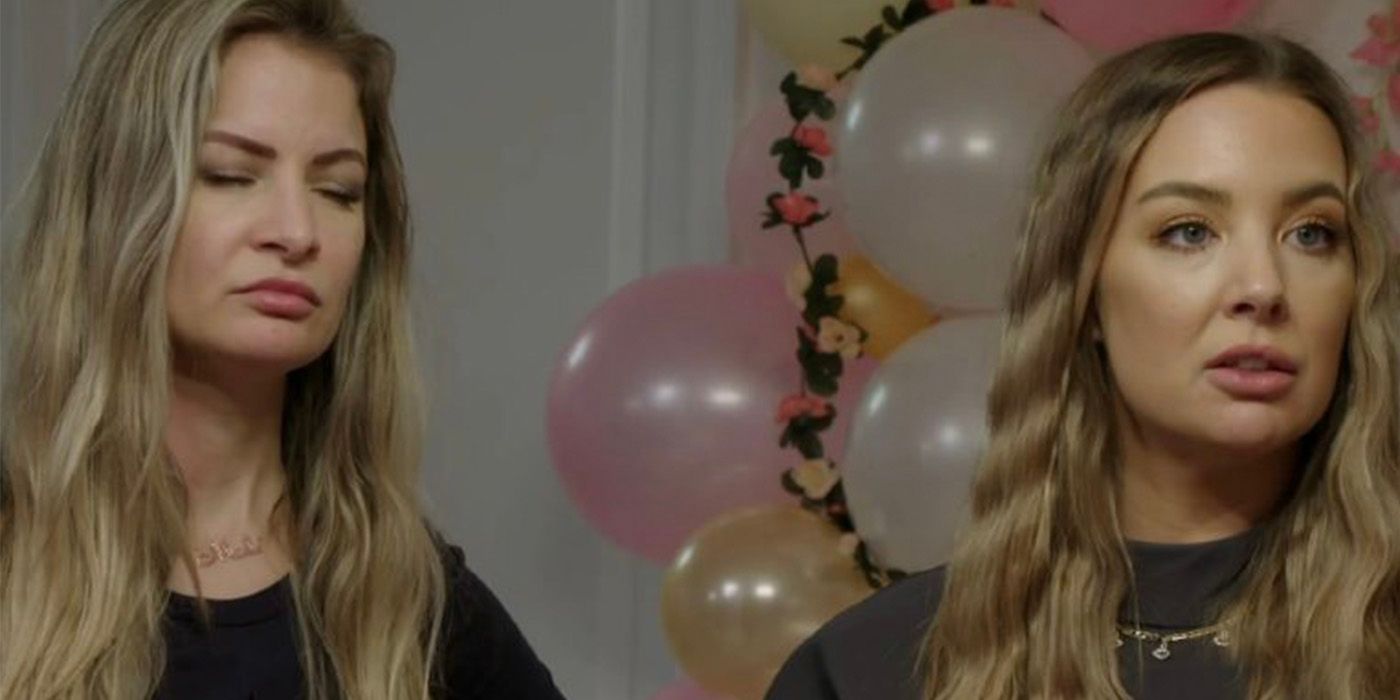 Many Happily Ever After? season 7 viewers agreed that Libby's family is very unhealthy in the way they interact with one another. Viewers cannot stand Libby's siblings and the way they treat her. Fans were stunned by how Jenn thought Libby and Andrei planned their pregnancy just to spite the family, which made her seem self-centered and delusional. "I like how Jen was like 'you guys planned this whole thing out to spite us.' And then said their grand plan was to announce the pregnancy on social media and then not tell them in person. Wow such a diabolical plan," one user wrote. Many others noted how unpleasant the entire scene was. "I thought I was just getting fed up with the show until today, when all that cursing and beeping commenced with Andrei, and finally changed the channel and didn't go back," one person shared.
90 Day Fiancé Fans Don't Think Andrei Castravet Is To Blame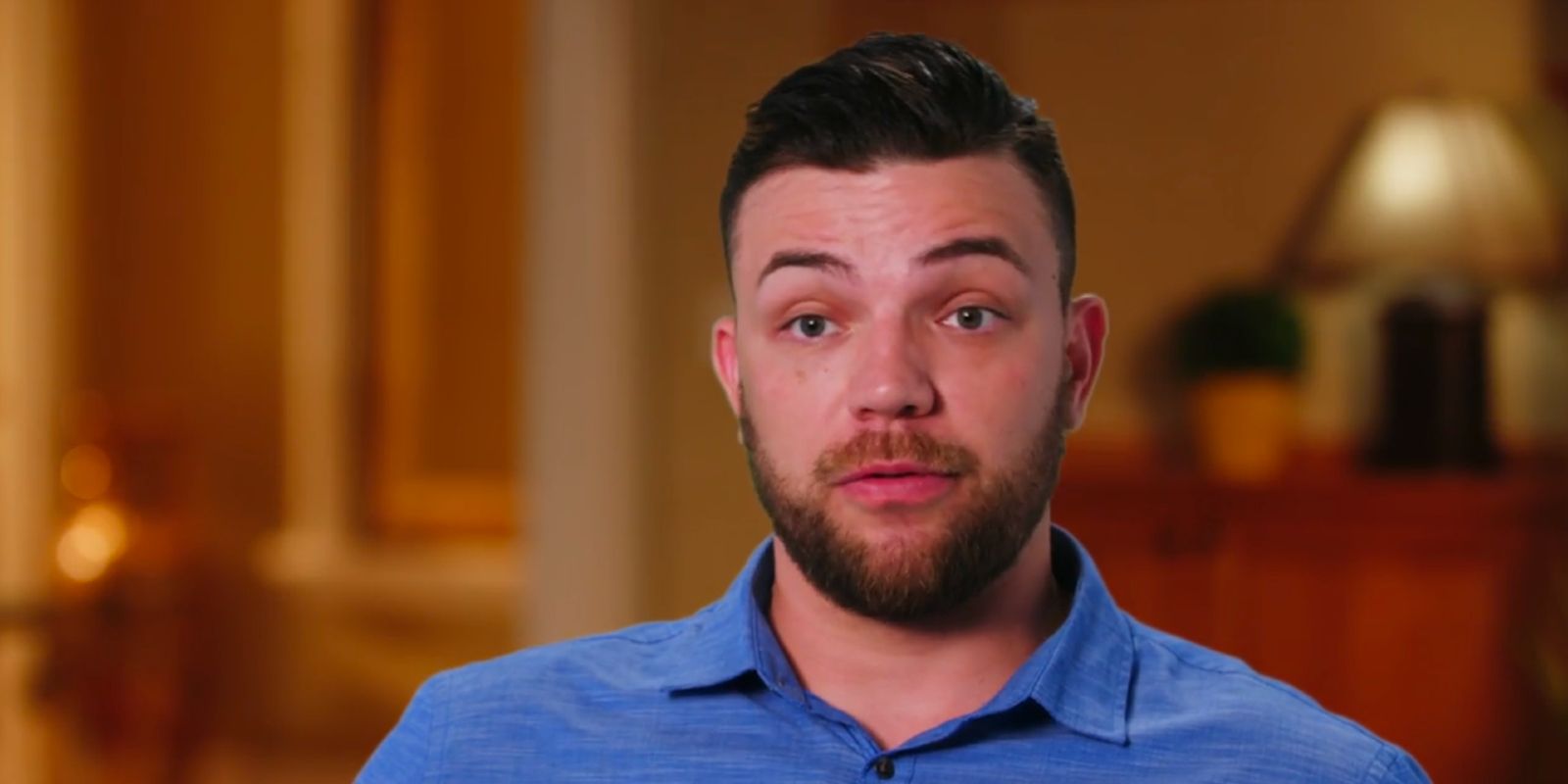 Many 90 Day Fiancé fans find Andrei to be abrasive and brutish. However, they don't think he caused the rift in the Potthast family, nor do viewers think he is at fault when it comes to the drama. "I think Libby and her family have always been toxic. Their family dynamics were already damaged prior to Andrei and I'm sure they have some deep seeded family issues that are not known to the public," a user noted. "I completely agree. I do not find Andrei as obnoxious as this family. I think he very much represents a cultural norm, and that he will respect you if it is mutual," another viewer wrote back. At the same time, many 90 Day Fiancé fans still cannot stand Andrei and hold him fully accountable for the way he treats Libby and acts out.
This is not the first time that 90 Day Fiancé fans have been upset with Libby's family. Many viewers were frustrated when the Potthasts appeared on Happily Ever After season 6, as their plot line came across as staged and scripted. Therefore, few viewers were happy to hear that they had been cast on the spin-off show for another season. Viewers have long since expressed their frustration with seeing Libby's siblings angle for the spotlight by causing drama, while fans have also accused them of trying to get their own spin-off show. Many 90 Day Fiancé viewers hope to see the Potthast family exit the franchise in 2023.
More: 90 Day Fiancé: Franchise Cast Members Who Lost The Most Weight In
Source: Available_Age7592/Reddit
[ad_2]

Source link