[ad_1]

Posted on at 12:00 pm

Little People, Big World star, Zach Roloff, recently launched a GoFundMe campaign to raise funds for a trip to Bogota, Colombia — but some fans are not on board.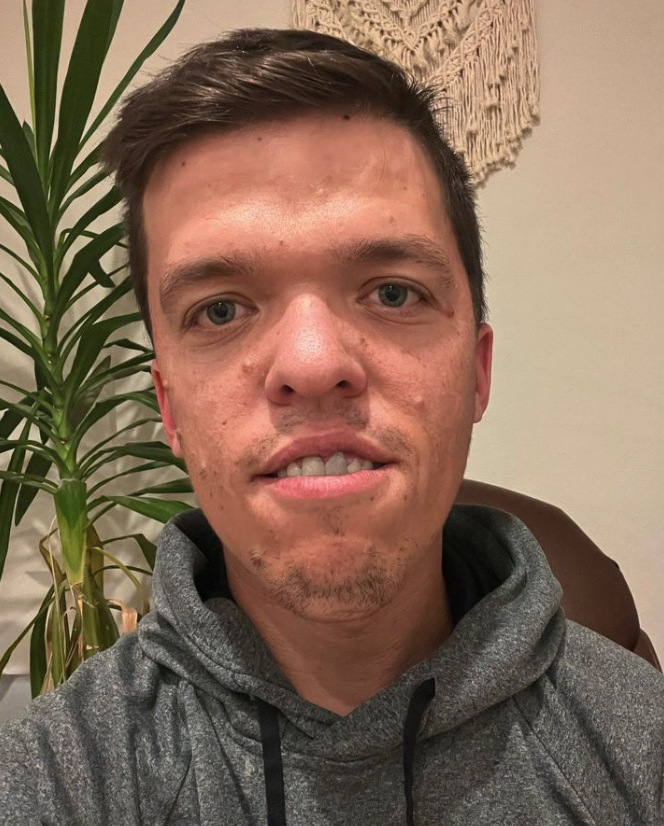 Zach explained to his Instagram followers that he was raising money for his team to travel to Bogota to participate in a futsal tournament. The TLC star shared that he hoped to use the team event to help raise awareness about the dwarf community. 
Zach wrote — "I am headed to Bogota, Colombia next to play futsal against teams from 🇲🇽 🇨🇴 🇵🇾 🇬🇹 🇪🇨 🇧🇴 🇵🇪!! It's going to be another incredible tournament and I can't wait. These tournaments are not just fun but also help elevate the dwarf community's voice in these countries where disability groups aren't as recognized still as in say the United States."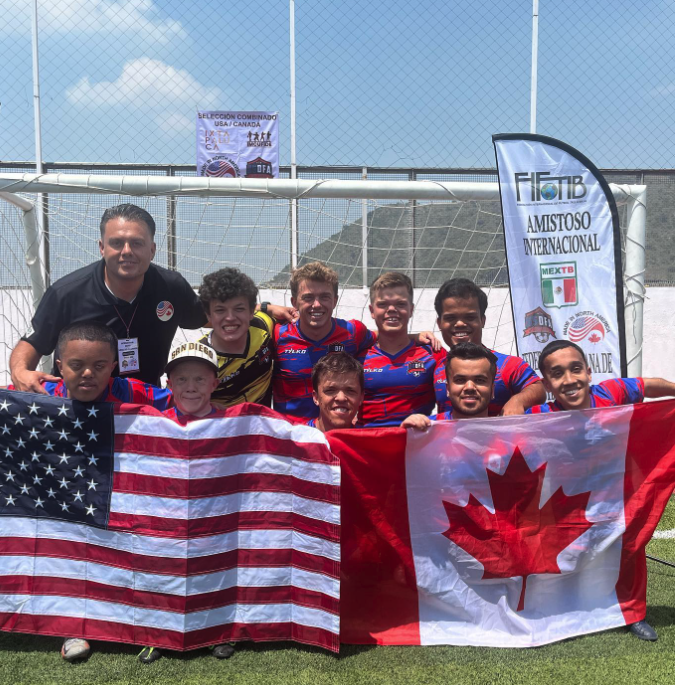 He added—"We still have a ways to go in some areas but you realize how far we are ahead once you go to one of these countries. Things like lower toilets and consistent ramp accessibility are close to non-existent." 
Zach added that his team was raising money via GoFundMe, to cover the cost of travel "extras." The dad of three clarified that he would not personally benefit from the GoFundMe, which has a goal to raise $3k for the team.
"The link is in my bio and stories. I'll be posting regular updates when I am there so everyone can follow along. This money will go towards coaching, travel and game day expenses. *This go fund me does not benefit me directly* but will greatly help the team and tournament I am apart of."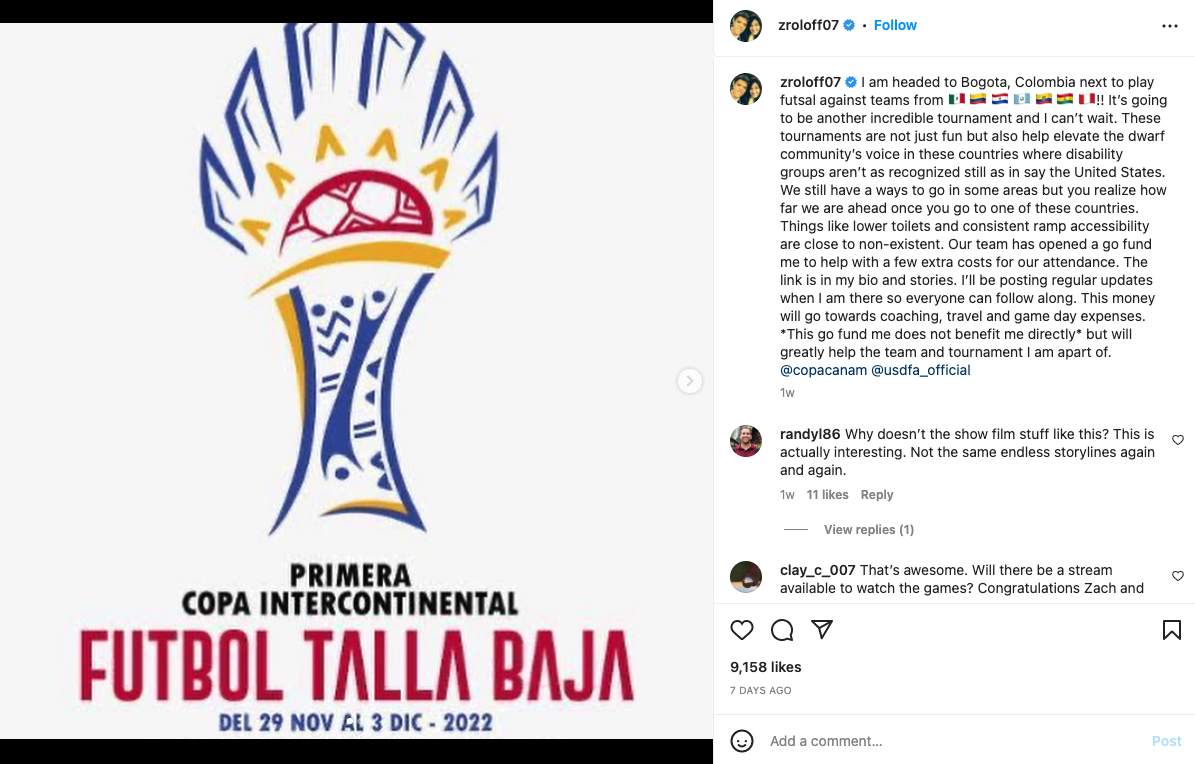 While some fans cheered Zach on in the comment section, other followers ripped into the reality star for taking money from the public instead of funding the trip himself.  
One fan commented — "You are worth millions why are you begging people to support your go fund me."
Another asked — "I'm wondering why a tv star is posting a personal go fund me? Don't you have the money to pay for this?"
One follower wrote — "Why doesn't the show film stuff like this? This is actually interesting. Not the same endless storylines again and again."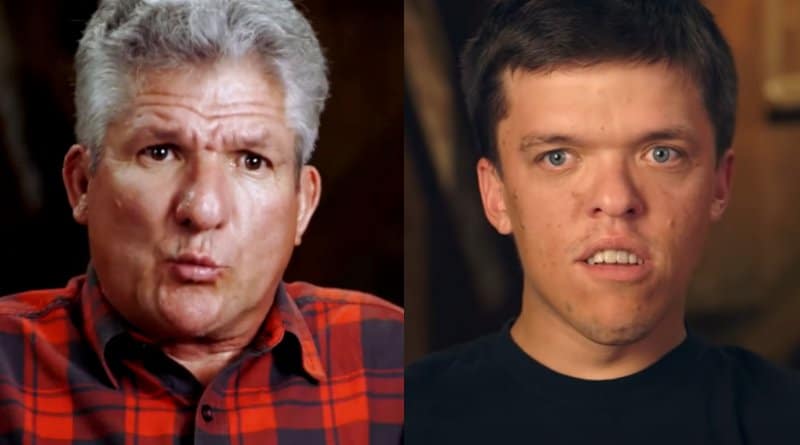 Zach often takes heat from fans for seemingly not holding a job apart from  filming the popular TLC show. 
He recently spoke out about his issues with his father, Matt Roloff, and how he felt about the show covering their messy family conflict. Fans know that Matt and Zach have been locked in a feud since the pair failed to strike a deal for the sale of a portion of Roloff Farms. 
A fan asked the reality star — "How comfortable are you having to air the disagreement with your dad with all of America?" 
Zach replied — "Not Okay with it. It's definitely expedited some things."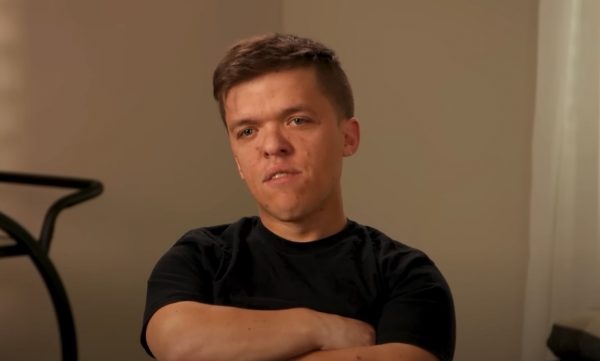 Some fans were less than sympathetic, pointing out that the couple's only income comes from the show.
One person wrote — "I don't think he or his wife works so they count on this show for income! [Zach's] other siblings left the show." 
Another added — "Don't forget at the end of the day, it's all about ratings and putting money in their pockets and drama brings good ratings."
Stay Connected With All About The Tea: Twitter Ι Instagram Ι YouTube Ι Facebook Ι Send Us Tips



[ad_2]

Source link